Small and Independent
Ashdale is a small, independent, established working nursery, which specialises in garden plants and unusual hardy perennials.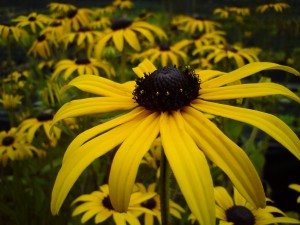 Ashdale Nursery is run by Mick and Dani. We take the time to care and we love what we do. We are one of the largest specialist nurseries of our kind within the Nottinghamshire area, and all our plants are allowed to grow and are nurtured on site. Ashdale has a significant and expansive range of perennial plants to excite even the most professional of gardeners. It also has the most beautiful flowering exhibits to encourage newcomers to gardening.
We offer any help or guidance that may be required.
We work with the seasons and offer our customers the best we can whenever we can.
Welcome to 2015!
We've come through the Winter relatively without any major incidents and are really looking forward to another season at the nursery.
We are putting every effort towards improving as always and are confident that we have a better than ever selection of plants this year. Please check out our pages for a list of what we will be growing this year.
 In the meantime, if you haven't popped in already this year, please come and see what we have to offer.
Looking forward to your visit,
Dani, Mick, Ian, Karen & Mani
Share